The mission of the AIM Specialty Provider Portal (AIM) is to promote adequate, safe and affordable healthcare. As the leading expert performance management partner for today's healthcare organisations, they help improve the quality of care and reduce the costs of today's most complex tests and treatments. It was founded in 1989.

Know In Detail About Clinical Solutions
Cardiology
The AIM Cardiology Solution is a cardiology benefits management program designed to help ensure clinically appropriate and cost-effective care for its members with heart disease. Our cardiology solution helps your providers deliver the right care, eliminating unnecessary tests and treatments and costly expenses for you now and later.
Radiology
The AIM Radiology Solution is a radiology performance management program that manages advanced imaging services and controls their escalating costs. Our solution has been an industry leader for over 25 years, ensuring affordable and clinically appropriate advanced imaging studies through our evidence-based guidelines, practical trend reports and member engagement.
Our radiology solution helps your providers determine the most appropriate advanced imaging study for their members, reducing unnecessary testing and associated costs.
Medical Oncology
The AIM Medical Oncology Solution is an oncology benefits management program that promotes evidence-based cancer care. Our medical oncology solution ensures clinically appropriate cancer care, including chemotherapy and supportive medications, so your members avoid expensive, low-value treatments.
Our medical oncology solution supports a scalable, value-based reimbursement model that encourages provider adherence to evidence-based paths of care.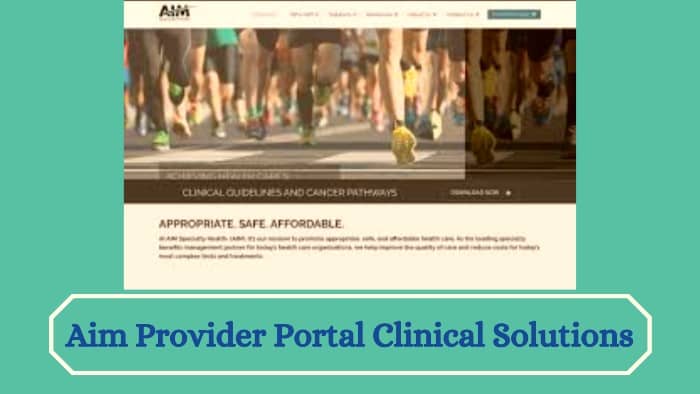 Genetic Test
Developed by AIM and our partner InformedDNA, the AIM Genetic Testing Solution is a genetic testing performance management program that addresses the clinical and financial complexities of genetic testing. Our solution facilitates evidence-based testing and brings attention to networked genetic testing labs. It can also increase members' access to board-certified genetic counselors.
Our genetic testing solution ensures that the need and scope of testing meet clinically relevant guidelines, reducing the cost of inappropriate testing.
Rehabilitation
As a health plan member, you want to ensure you get the right care, at the right time, in the right place, using the AIM Rehabilitation Solution. The most common challenges in rehabilitation medicine are addressed by using both clinical eligibility screening and member engagement.
Unlike models that take a one-size-fits-all approach, our solution uses the continuous review of multiple clinical factors and approves requests for additional visits only when patient results indicate a need.